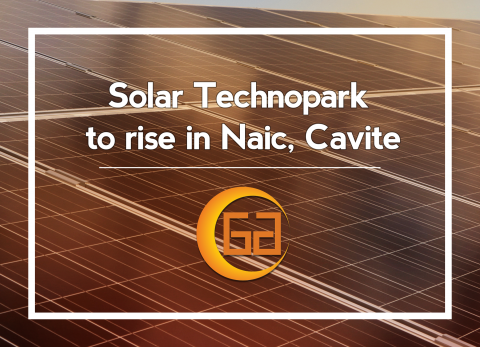 G.A. Philkor Multi Energy Corp. (GAPMEC), a pioneer in the country's renewable energy (RE) development, will build the first and largest solar plant in the Philippines estimated to be worth USD 165 million
GAPMEC's Cavite-Naic Solar Techno Park Project will include a 150-megawatt (MW) photovoltaic system, or an estimate of 4,728,000 solar panels, spread over a 243-hectare area in Naic, Cavite. A solar farm of this capacity is projected to supply power to at least 100,000 households.
Due to its geographic location, Naic proved to be a strategic location for the project.
"Cavite, as regards to the other adjacent provinces near Metro Manila, is strategically located and has far more potentials of economic progress, it's accessibility, industrial zones and the like. The next to watch for is the rapid growth of both local and international business, particularly in Naic, strategically located at the forefront of the expanding economic growth area of Cavite's 7th district"

- Mr. Jonathan Galang, EVP and COO
The project will be fulfilled in tranches and is expected to be completed by middle of 2019.
An initial 50-MW solar power plant is already being constructed after GAPMEC was registered and certified by the Department of Energy (DOE) under the Solar Energy Service Contract (SESC) No. 2013-10-041.
This 50-MW solar installation is expected power an estimated 37,000 to 50,000 households.
With the Philippines' promising potential as a major source of RE, GAPMEC aims to take the lead in its development and distribution, which is a more cost efficient and sustainable alternative compared with coal and fossil fuel. It commits to the responsible development of not only solar energy but other RE resources as well, including wind, hydroelectric, biomass and geothermal.